I only discovered alternative rock band PVRIS (pronounced 'Paris') recently, but I've been listening to their music ever since, because it is phenomenal. And don't even get me started on their lead singer, Lynn Gunn. Her voice is perfect. Literally perfect.
Advertising
Today, I'm playing PVRIS' lastest single 'White Noise' as my Repeat Rotation Video. It's from their phenomenal debut album of the same name, which was just released a couple of days ago. It deserves to do very very well as, dare I say, it's one of the best of the year.
Interestingly, there are currently two versions of 'White Noise'. The faster album version, and a slower, much more melancholy one that PVRIS recorded for The Empty Room Sessions. They're both below. And they're both gorgeous.
PVRIS, by the way is Alex Babinski, Brian MacDonald and Lyndsey Gunnulfsen (Lynn Gunn) and, together, they produce some of the most incredible music.
As for PVRIS' 'White Noise' the album, you can buy it on iTunes. Do. Do. Do.
Advertising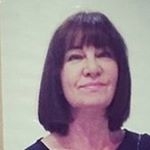 Latest posts by Michelle Topham
(see all)