I'm not trying to turn this site into a British royals site, but it's been such an interesting few weeks with The Royal Family and this week especially.
Not only did the news surface the Duchess of Cambridge will be having the first ever royal baby shower soon, but yesterday was the 60th anniversary of the Queen's coronation and much of the family was in attendance at a service at Westminster Abbey in her honour.
Prince William and his almost eight-months pregnant wife Katherine were there (and yes, she looked stunning as always — pregnancy really does seem to agree with her).
Prince Phillip arrived at the Abbey with the Queen, even though he was still recovering from being taken ill the day before.
Prince Harry sat next to Catherine, and Prince Andrew and his daughters, Beatrice and Eugenie, were close by. As usual, the girls wore some quite stunning hats.
Prince Charles and his wife Camilla also attended the service. In fact, it was a true family affair.
The Queen's 60th Anniversary Westminster Abbey service was also attended by British Prime Minister David Cameron, and Labour Party Leader Ed Milliband, among many others.
For some absolutely gorgeous photographs of the Queen's 60th Anniversary Westminster Abbey service, don't miss checking out the Daily Mail's huge photographic spread.
They have really outdone themselves this time.
Watch The Guardian video below to see the Queen and other members of the royal family arriving at Westminster Abbey.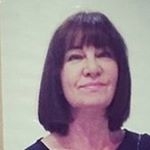 Latest posts by Michelle Topham
(see all)