When I have a little free time, I do a quick browse of British Pathé's YouTube channel, as they have a huge selection of short films taken by the news service between 1910 and 1976. Most of them are absolute gems, showing snippets in time of British history, politics, people and culture. Snippets of time you've either forgotten about, or never seen before.
One such video I watched today is a lovely two and a half minute film on Queen Elizabeth's hats. After all, Her Majesty is known for having impeccable taste in hats and for wearing them on every occasion.
Related: Queen Elizabeth looks gorgeous in Belfast and, yes, she's wearing a hat
In the video, you'll see Queen Elizabeth's flowered hats from the 1950s and 60s, turban style hats she wore on state visits all over the world, Royal Ascot hats in the 1940s, 50s and 60s and, of course, tiaras and crowns.
It's a fascinating look at one woman's fashion statement over many decades of British history. A fashion statement she still practices to this day.
Watch the British Pathé video of Queen Elizabeth's hats below. Lovely, isn't she?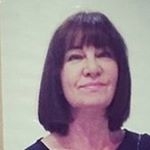 Latest posts by Michelle Topham
(see all)