The Queen gave a short televised address today, thanking the nation and the Commonwealth for their participation in the four days of her Diamond Jubilee celebrations.
She said the experience had been "humbling", and that it had touched her deeply to see so many people celebrating all over the United Kingdom and the Commonwealth.
In the short address, although her usual low-key and quite somber self, the Queen still seemed to be quietly pleased about the entire event.
She thanked everyone who had helped organize the events, and finished the address by saying "I hope that memories of all this year's happy events will brighten our lives for many years to come. I will continue to treasure and draw inspiration from the countless kindnesses shown to me in this country and throughout the Commonwealth. Thank you all."
Although she didn't mention it, the only sad thing for the Queen, obviously, was that her husband, Prince Phillip, was unable to attend the last two days of the Diamond Jubilee celebrations as he was admitted to hospital with a bladder infection.
Prince Edward, coming out of the hospital after visiting him yesterday, though, said the 90-year-old prince had still seen all the events on TV.
He refused, however, to say which channel he had watched them on.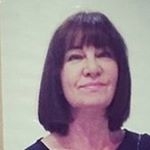 Latest posts by Michelle Topham
(see all)