I absolutely love Queen Elizabeth. Always have. Always will. She's intelligent, kind, cares for her people and is someone who always shows poise and grace no matter where she is.
But to see her, at 86 years old, stand on a freezing cold barge on the River Thames for over three hours while the rain poured down and the wind blew — Ma'am, I have even more respect for you than I did before.
The occasion was one of the celebrations during the four days of the Queen's Diamond Jubilee in London — the Diamond Jubilee River Pageant.
More than 1,000 boats and other craft sailing down the River Thames, all there to pay homage to the Queen and to thank her for her 60 years of service.
But regardless that there were two huge red thrones on top of the barge for both the Queen and Prince Philip to sit on, the Queen and her husband spent the entire time of the pageant standing on the top of a royal ceremonial barge — the Spirit of Chartwell — as it floated down the River Thames, and didn't sit down once!
They didn't even go below in the shelter and the warm when the barge docked to see the rest of the pageant, but stood on the deck watching all the boats go by.
The Queen is 86 and Prince Philip will be 91 in just six days time. Where on earth do they get their stamina?
Let's just say, they make you proud to be British. They really do.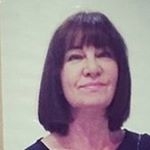 Latest posts by Michelle Topham
(see all)