Queen's Brian May Says Trump Can't Use 'We Are The Champions' At Rallies
My personal reaction to Donald Trump using our music ? https://t.co/0AeUpAdYOR We'd never give permission. Bri pic.twitter.com/uvMsHrJbFK

— Dr. Brian May (@DrBrianMay) June 8, 2016
It's getting to a point where we are losing track of the number of musicians who have told Donald Trump he cannot use their music at his political rallies. Musicians who may allow other politicians to play their songs with no complaints at all but, no, definitely not Trump.
After all, he is one of the most hated men in America at this point in the general election.
The latest musician to deny Trump the use of his music?
Queen's Brian May who wrote a diatribe against Trump on his website today, after Trump used the Queen classic 'We Are The Champions' at his political rally last night.
"I've had an avalanche of complaints – some of which you can see in our 'Letters' page – about Donald Trump using our 'We Are The Champions' track as his 'theme' song on USA TV.
This is not an official Queen statement, but I can confirm that permission to use the track was neither sought nor given. We are taking advice on what steps we can take to ensure this use does not continue, " May said.
He went on, "Regardless of our views on Mr Trump's platform, it has always been against our policy to allow Queen music to be used as a political campaigning tool. Our music embodies our own dreams and beliefs, but it is for all who care to listen and enjoy."
He soon followed up this missive with a tweet (see above), "My personal reaction to Donald Trump using our music ? We'd never give permission." and signed it 'Bri'.
I wonder why I'm sensing yet another cease and desist letter winging its way in Donald's direction soon?
As for other musicians who have sent Trump cease and desist letters after their music was used at one of his rallies?
Adele, The Rolling Stones and R.E.M. Just to name a few.
I knew there was a good reason why these people are my kind of people, and why I love all of these artists' music so much.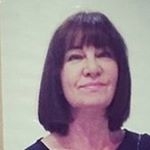 Latest posts by Michelle Topham
(see all)