Queen Elizabeth gave her annual speech at the State Opening of Parliament yesterday. In it, the Queen set out the government's legislative agenda for the next year, targeted immigration and spoke about fairness, hard work and growth.
The Queen's Speech 2013 is one of thousands of speeches Queen Elizabeth has given since she was crowned, but this particular one takes place every year.
It's not really 'The Queen's Speech', but is instead an opportunity for the British government currently in power to tell the British public about some of their ideas for governing in the upcoming year.
The government writes the speech. It's then printed on goatskin (a British tradition), and given to Queen Elizabeth to present to parliament. The government's agenda is then officially set for the next year.
In the Queen's Speech 2013, she spoke about the need for 'strengthening economic competitiveness', which means supporting the growth of the private sector. Deficit reduction is also a priority, as well as keeping interest rates low. Building an economy where people who work hard are rewarded will be key.
For more of the Queen's Speech, watch The Guardian's video below.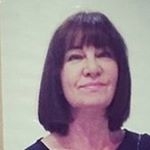 Latest posts by Michelle Topham
(see all)