Quentin Tarantino's eighth movie just got a trailer and, Jesus, does this movie look good.
Called 'The Hateful Eight' it's the movie Tarantino was making. Then he wasn't. Then he was again. And then… he did. It's a western. It has a superb cast — Samuel L. Jackson, Jennifer Jason Leigh, Tim Roth, Kurt Russell, Bruce Dern and Michael Madsen, just to name a few. And it's going to be released on Christmas Day, 2015.
'The Hateful Eight' trailer, of course, gives us an explosive look at what the movie is going to entail. Eight strangers traveling on a stagecoach, trapped in the middle of nowhere during a blizzard. One is a famous bounty hunter who has his latest catch (Jennifer Jason Leigh) handcuffed to his side. Another is a union soldier (Samuel L. Jackson) who has now turned bounty hunter. A third is Confederate General Sanford Smithers (Bruce Dern).
Trapped together in the gathering blizzard, all eight begin to realize quickly nobody can be trusted, including themselves. And they may not make it to their Red Rock destination after all.
Watch Tarantino's 'The Hateful Eight' trailer below. I don't like westerns, but I'll definitely be seeing this.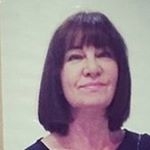 Latest posts by Michelle Topham
(see all)