The incredibly talented British actress Rachel Weisz won the BAFTA (British Academy Film Awards) last night for her Supporting Actress role as Sarah Churchill, Duchess of Marlborough in the hit comedy drama 'The Favourite'.
A win that was definitely one of the favourites of the night in and of itself.
And, while Rachel Weisz's BAFTA acceptance speech was brief, it was exceedingly British in her choice of vocabulary, and as she spoke glowingly about her two co-stars — fellow Brit Olivia Colman, who won the BAFTA for Leading Actress, and American Emma Stone.
"I had the greatest luck in that I played opposite two of the most glorious women — Olivia Colman and Emma Stone. I salute you. Didn't we have an extraordinary time? Hats off. Hats off, ladies."
Read: Watch Olivia Colman's BAFTA acceptance speech for her Leading Actress win for 'The Favourite'
Weisz went on to thank 'The Favourite' director Yorgos Lanthimos — "Yorgos, your creativity is breathtaking" — the army of cast and crew, and the film's producers.
'The Favourite' was also the favorite of the evening at BAFTA 2019, ultimately picking up seven awards and placing it firmly as a favorite for The Academy Awards in March as well.
Watch Rachel Weisz's BAFTA acceptance speech in the BBC video below. As usual, she was absolutely lovely, and so so gracious about her co-stars.
Related Reading: Stephen Colbert has a huge crush on Rachel Weisz — so much so, he is blushing as he interviews her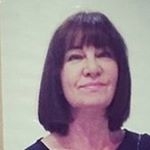 Latest posts by Michelle Topham
(see all)