I'm going back more than 20 years again today for my Repeat Rotation Video, this time to British band Radiohead's 'Creep', one of the most popular alternative rock songs ever released, and a huge hit at the time for the band.
Radionhead's 'Creep' was their debut single. Released in 1992, it was never expected to do that well, yet it shot the band to worldwide fame when it was re-released a year later.
What makes 'Creep' so special and so thoroughly addictive, other than lead singer Thom Yorke's incredible voice, is the way the song is mellow, quiet and somewhat relaxing and then suddenly the guitar's 'dead notes' slam in, jarring you into attention. Brilliant. Absolutely brilliant.
'Creep' was written by Tom Yorke about a girl he used to like and so followed around. It includes the fabulous line 'your skin makes me cry'. As a writer, I would always love a song with a line like that.
Of course, I'm playing the original European version of 'Creep' for my Repeat Rotation Video as I detest censorship in any shape or form. That's the original version of the song that wasn't sanitized for the American market by removing the line 'so fucking special' and replacing it with the ultra bland 'so very special'.
Listen to Radiohead's 'Creep' below if you're looking for a Repeat Rotation Video today Play it loud. Headphones. Eyes closed. Amazing.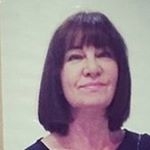 Latest posts by Michelle Topham
(see all)