The RahXephon Complete Collection Blu-ray will be out on July 12th and, if you haven't yet pre-ordered the anime to add to your mecha collection, now is the time to do so.
The RahXephon Complete Collection Blu-ray is on pre-order at Sentai Filmworks, for a current retail price of $62.99.
For that price, you will get all 26 episodes of the 2002 anime series, plus the movie adaptation Pluralitas Concentio for a total of 770 minutes running time.
Not a bad deal, eh?
Along with the animated episodes and film, the Blu-ray also comes with a slew of very nice extras.
The RahXephon Blu-ray extras include:
2 Clean Opening Animations
A Clean Closing Animation
Special 1 – "Her and Herself"
Special 2 – "Memory";
Fate of Katun Music Video
Production Art
Production Sketches
Original Japanese Cover Art
7 Japanese Previews & Promos
An Interview with Hiroki Kanno
Interviews with the Japanese Staff & Cast of RahXephon
Interview with English Cast;
Interview with English Cast II
Interview with English Cast – Finale
Sentai has this to say about the RahXephon Blu-ray:
For 15 years, the human race has fought an ongoing battle against the Mu, the alien invaders who have trapped the city of Tokyo inside an impenetrable dome where time flows in a different path and the mind-wiped citizens have no idea that their city has been conquered.  But as Earth's military begins to briefly breech the walls, one young man starts to realize that something is very wrong.  That nothing is quite as it seems. 

And when he makes contact with a woman from outside, he learns that he, himself, is somehow at the center of the entire alien plan.  A plan that will literally re-write reality itself.  Prepare for an epic saga of love, war and time as the complete television series and feature film versions of the anime classic are unleashed.
Pre-order the RahXephon Blu-ray now, and you'll get it in the mail sometime next week.
Watch the official trailer for the hit series below to see what you'll miss if you don't.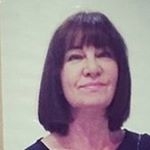 Latest posts by Michelle Topham
(see all)