I love anime series key visuals as the artists always create their best work as a way to encourage people to watch the upcoming new series.
Such is the case of the new Rail Romanesque key visual, which was just released and is absolutely gorgeous.
That visual features all the main characters (see above — and look how cute they are!) and also came with a new main cast announcement as well.
The Rail Romanesque cast is currently as follows:
Sumire Uesaka as Suzushiro
Aya Uchida as Ran
Aya Suzaki as Kiko
Ai Furihata as Iyo
Tomoyo Kurosawa as Akari
Yurika Kubo as Riiko
Mai Nagai as Kakaa
Tenchim as Shirogane
And Ayaka Igasaki as Suika
The Rail Romanesque anime is based on the PC game Maitetsu from developer Lose. It will be a total of 12 episodes, with each episode being approximately five minutes in length.
The anime shorts series follows a group of utterly adorable girls (humanoid modules) who live in an alternate Japan. A Japan whose main form of transportation used to be trains.
The girls are called Railords, and are paired with a train in order to ensure efficient transportation for all. When trains were no longer popular, however, the Railords went into hibernation.
Now it is time to reawaken them and to revitalize Japan's railway industry. Especially because the aerocraft factories are polluting the Japanese countryside.
The Rail Romanesque anime features both characters from the popular game as well as new ones, and it has a completely original story. That story includes a festival and a Railord Summit that Railords from around the country will attend.
Rail Romanesque is directed by Hisayoshi Hirasawa (Miss Bernard said), Takayuki Noguchi (Girls Beyond the Wasteland) is the character designer with Kōichi Motomura writing the scripts.
The anime shorts series is scheduled to broadcast on TOKYO MX starting on October 2nd, 2020.
Keep up-to-date with more announcements on the extremely cute looking Rail Romanesque on the anime's official website.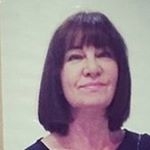 Latest posts by Michelle Topham
(see all)