While the recent anime short Rail Romanesque was not anything earth-shattering when it comes to animation, artwork, characters or story, it was a nice way to spend three minutes each time a new episode released.
Plus, you can binge-watch the whole season in just over half an hour.
Apparently though, Rail Romanesque must have been more popular in Japan than it seems it was in the west (the series currently has an extremely low score of only 4.82 on MyAnimeList), because a Rail Romanesque Season 2 has just been announced. (News via Comic Natalie).
Rail Romanesque Season 2 also adds popular voice actress Rie Tanaka to the cast. She will play Kaniko, a new character based on the C11202 steam locomotive.
A graphic of Kaniko and the costume she will wear was also released today and, yes, she is adorable.
As for Rie Tanaka, she is currently one of the busiest and most successful voice actors in Japan, having been working in the anime industry since the early 1990s.
Some of her recent roles in anime series include Darya Nikitina in Dr. Stone, Maho Nishizumi in Girls und Panzer, Rosetta in Granblue Fantasy the Animation and Hikari Kujo / Shiny Luminous in the movie Hugtto! PreCure Futari wa Pretty Cure: All Stars Memories.
Other popular voice actresses who will return for Season 2 of Rail Romanesque include Sumire Uesaka, who plays the lead Suzushiro, Aya Uchida as Ran, Ai Furihata who voices Iyo, Aya Suzaki who plays Kiko, Tomoyo Kurosawa as Akari and Mai Nagai as Kakaa. (continue reading after the promo…)
Rail Romanesque key visual is gorgeous and features the cutest girls
If you haven't yet watched Rail Romanesque but are a fan of the visual novel Maitestsu, be aware, while some anime sites call Rail Romanesque an adaptation of the visual novel Maitestsu, it is not.
Instead, it is a spin-off that takes place in the same world, but with events taking place long after the Maitestsu storyline.
That could be why the first season was given such low ratings by fans in the west, as they watched expecting one thing and, sadly for them, got another.
Meanwhile, no word yet on when Rail Romanesque Season 2 will air, just know it will be.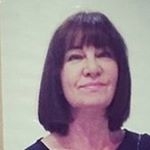 Latest posts by Michelle Topham
(see all)