Rainbow Six Siege free weekend kicks off February 15th, what does it include?
If you have been meaning to get around to buying and playing Tom Clancy's Rainbow Six Siege but so far haven't, the weekend of February 15th is your chance to finally get to it. That's because Ubisoft is kicking off a Rainbow Six Siege free three-day weekend that day on PC, Xbox One and PlayStation 4.
Access will include all maps, modes and operators but, any progress you do make during that time will only carry over if you buy Rainbow Six Siege beyond the Standard edition. You have been warned.
The Rainbow Six Siege free weekend starts on PC, Xbox One and PlayStation 4 on Thursday, February 15th at 12:01 a.m. PST. It ends on Sunday the 18th at 10:59 p.m. PST
And to give you even more incentive to not only play Rainbow Six Siege, but also buy it, Ubisoft is dropping the price of the game by 30 percent.
So grab your friends, the ones who haven't bought the game yet and the ones that have, and join over 25 million other players in one of the most popular tactical shooters ever released.
If you are still not sold, check out this Rainbow Six Siege Random Moments video from GameSprout below. Not only is the game incredibly cool, but some gameplay is pretty darned funny as well.
Besides which, the game is now heading into its third year of content with two years of expansions and updates already under its belt, so it is just getting better and better.
Start your free Rainbow Six Siege gameplay by downloading it from the Microsoft Store on February 15th.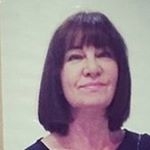 Latest posts by Michelle Topham
(see all)