The official Ranking of Kings OST has been released on Spotify by Milan Records and, if you love the music from this hit anime series, you will be pleased with the release.
After all, it is rare to get an official soundtrack release that has so many tracks — in the case of the Ranking of Kings OST, a huge 91 tracks — and with a listening time of around 2 hours and 45 minutes.
Now while I wanted to love the Ranking of Kings anime, I just didn't, and so dropped the series after Episode 13.
But, I did enjoy the music on its soundtrack, so I was thrilled to be able to listen to all 91 tracks on the album's Spotify release.
It's also nice to get the Ranking of Kings OST on Spotify, as it is only recently many Japanese record labels have begun to release anime soundtracks on the streaming platform.
And that's especially fabulous for access to soundtracks that are difficult to find outside Japan.
RELATED: 'Oz' by Yama — the Ranking of Kings ending theme is really cool — Listen!
Those 91 Ranking of Kings tracks, by the way, are by composer MAYUKO and, on the physical release, come on 3 CDs.
You can listen to the entire Ranking of Kings OST via Spotify on the player below now.
PlayAsia also has the physical copy of the CD on pre-order, with an expected shipping date of March 28th.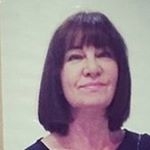 Latest posts by Michelle Topham
(see all)