One of the most popular characters in recent anime is, without a doubt, Raphtalia from The Rising of the Shield Hero.
The demi-human slave of protagonist Iwatani Naofumi, and one of the loveliest female characters in anime today.
That the Kadokawa Anime YouTube channel has just uploaded a short Raphtalia character promo video then is definitely sure to please a huge number of anime fans.
I know it pleases me.
The new Raphtalia character promo video is a quick reminder by the Japanese production company that we haven't yet seen the end of the girl so many of us empathize with.
Not when The Rising of the Shield Hero Season 2 will be out next year.
The video is the second character promo for the anime series, as Naofumi got his back in early October, and it features just a few seconds of scenes from the first series. Wetting our appetite, as it were, until we get access to the whole feast.
Related: Don't watch The Rising of the Shield Hero Season 2 trailer — don't — it's just clickbait
The Rising of the Shield Hero was initially meant to release in 2021, but has now been delayed until April, 2022 with no reasons given as to why.
With a Raphtalia character promo video now out, let's hope the next one is Filo's.
Meanwhile, watch Raphtalia's below. Because isn't she just the best girl?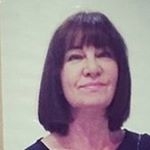 Latest posts by Michelle Topham
(see all)