Rasmussen's 'Higher Ground' is another dull Denmark entry for Eurovision 2018
Denmark has not made much of a mark at the Eurovision Song Contest since Emmelie de Forest's win for 'Only Teardrops' in 2013.
Then again, the country has always gone for the 'safe choice' in recent years, so it is not surprising they have had little impact lately in a music competition that is one of the most lavish and most outrageous on the planet.
Sadly, the safe choice is something Denmark took again last night during Dansk Melodi Grand Prix when, out of 10 pretty bland songs, the Danes chose Rasmussen's 'Higher Ground' as their entry for Eurovision 2018.
Denmark's failing is not in Rasmussen, however, who is a decent singer and has equally good backing vocals, the country's downfall is in 'Higher Ground' —  nothing more than a pleasant enough song you immediately forget the second it stops playing.
Staging too could have been epic but instead was unimaginative and uninteresting — nothing but a yawn.
Denmark's Rasmussen and 'Higher Ground' were chosen to represent Denmark in a two-stage competition.
First, all 10 acts performed their songs live. Votes were cast, and the top three then moved into the Superfinal where they performed again. Votes were cast again, and the winner announced. Really, nothing more interesting than that.
In the last three years, Denmark has done poorly at Eurovision. The country did not qualifying for the final in 2015 and 2016, and ended up in 20th place in the grand final at Eurovision 2017 with Anja Nissen's much more interesting song 'Where I Am'.
My prediction for Denmark's chances with Rasmussen's 'Higher Ground' at the Eurovision Song Contest 2018?
Make sure you watch his semi-final performance, as that is likely to be the only time you will see him and his backing guys perform. Unless they pull off something pretty incredible, and turn this dreary song and equally bland staging around 180 degrees.
Sorry, guys. Because, man, I love Denmark and always want you to do well. But yikes, that song is dull.
Watch Rasmussen's Dansk Melodi Grand Prix performance below.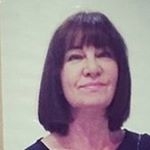 Latest posts by Michelle Topham
(see all)