If you are looking for a new, challenging and fun game to play on the PlayStation 5, you may want to download Ratchet & Clank, the popular platformer game originally released in 2106 for the PS4 but soon able to run at 60fps on the PS5.
That smoother game play will be available via a Ratchet & Clank 60fps patch that is due to be released for the PlayStation 5 in April.
Advertising
No specific date in April has yet been announced for the patch but, with the game currently being completely free via the Play at Home campaign, now is a great time to download it and get started.
Even before the PS5 patch arrives.
The news of the upcoming Ratchet & Clank 60fps patch was released today via a tweet from developer Insomniac Games, with the reminder you can also download the full game for free up until March 31st at 11PM EST.
After that, and you will be paying for it.
Advertising
Ratchet & Clank is just one of a slew of games Sony is currently giving away in their Play at Home campaign, with other games available including Abzû, Enter the Gungeon, Unknown World's Subnautica, Thekla's The Witness and PSVR's Thumper and Paper Beast.
And, if you like the game, a new entry in the popular series will be releasing on the PlayStation 5 on June 11th when Ratchet & Clank: Rift Apart will finally see the light of day. (Watch the announcement trailer for that cool looking game below).
Until then, download the original game and fine tune your strategy. That way, once the Ratchet & Clank 60fps patch hits, you really will be ready to kick some major ass.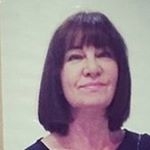 Latest posts by Michelle Topham
(see all)