Insomniac Games and PlayStation Studios' Ratchet & Clank: Rift Apart will be releasing on the PlayStation 5 on June 11th.
The third-person shooter platformer game follows on from Ratchet & Clank: Into the Nexus, although Insomniac is reminding players it is a stand-alone title as well, so you don't have to have played any of the other Ratchet & Clank games to enjoy it.
If you pre-order Ratchet & Clank: Into the Nexus there are also several bonuses available.
These include the Standard Edition at $69.99, which comes with the Pizelizer weapon from the reimagined Ratchet & Clank game from 2016, as well as the Carbonox armor from Ratchet & Clank: Going Commando.
They come with high-definition graphics and ray-tracing.
If you want to go the whole hog, the Digital Deluxe Edition includes the game, five armor sets, a photo mode sticker pack, a digital artbook, the game's soundtrack, in-game upgrade materials and 20 Raritanium.
At only $10 more than the Standard Edition, it's well worth the extra cash.
Watch the just-released Ratchet & Clank: Rift Apart teaser trailer below, and then pre-order the game via the PlayStation Store. Because, yep, it's looks really cool.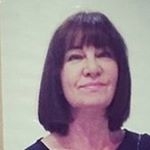 Latest posts by Michelle Topham
(see all)