Rea Garvey's 'Wild Love' is the Perfect Song for a Man Obsessed (Video)
I freaking love Rea Garvey's 'Wild Love', an amazing song that showcases exactly how a man feels when he's obsessed with a woman. Throw in the absolutely gorgeous black and white video (who is that girl at the beginning of the video, she's stunning?), and Rea Garvey's 'Wild Love' is a song I've been playing every day for weeks.
Although Garvey's 'Wild Love' did not do that well in the UK when it was released, it made it to number 18 on the German charts, and to number 6 in Austria.
Looks like the Germans and Austrians might have a bit better music taste than some other European countries I could name.
Listen to it below. Lovely, isn't it?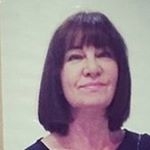 Latest posts by Michelle Topham
(see all)