Hollywood is aghast Rebel Wilson is 35 – seriously
The 'big news' (yawn) this weekend apparently is that Australian comedian and actress Rebel Wilson is 35-years-old and not the 29 she's been telling people for a long time. According to People magazine, a former classmate spilled the beans when she claimed not only was Rebel Wilson 35-years-old, but that her real name is Melanie Elizabeth Bownds and, instead of being born in 'the ghetto', as Rebel always claims, was actually from a quite wealthy family.
Seriously, who cares?
After all, this story about Rebel Wilson's real age is nothing more than about how Hollywood just about forces women to lie about their age as, if they don't, parts in movies and other opportunities soon start to fizzle when the woman enters her 30s.
Men in Hollywood, of course, don't have that problem, with actors like Sean Connery, Michael Douglas and Michael Caine getting great movie parts well into their 60s and 70s and, of course, having a 'love interest' who is 40 years younger.
As for Rebel Wilson's response to the 'shocking news' about her real age? She took to Twitter to call out her attention-grabbing former classmate, with this apt comment making fun of the entire situation.
OMG I'm actually a 100 year old mermaid formerly known as "CC Chalice" ….thanks shady Australian press for your tall poppy syndrome x

— Rebel Wilson (@RebelWilson) May 18, 2015
'tall poppy syndrome' being a British Commonwealth phrase used to talk about the criticism of very successful people. (Find the tall poppies and cut them down). Rebel then followed it up with another tweet about her supposed real name.  
Okay but all jokes aside now…my real name is Fat Patricia x

— Rebel Wilson (@RebelWilson) May 18, 2015
Way to go, Rebel. Good on ya.
For more on Rebel Wilson:
Don't miss her expertise in nunchucks – yep, she's into martial arts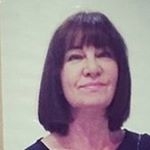 Latest posts by Michelle Topham
(see all)