I'm laughing so hard, I'm having problems typing this.
Advertising
The fabulous Australian actress and comedian, Rebel Wilson, was on The Graham Norton Show on Friday night and was asked by Graham if it was true she and her sister once wanted to be rap singers.
As is wont to happen on Graham Norton, this soon led into fellow guest Ben Stiller admitting he had also rapped (at a Barmitzvah, no less), at which Ricky Gervais laughed so hard he looked like he was about to split his jeans.
But, of course, it didn't end there. Rebel Wilson was soon up, shoes off, and rapping to 'Push It' and, unsurprisingly, she was very entertaining.
Watch her below, and do rewind the bit where Ricky Gervais gives her a hard time and then laughs at Ben Stiller. That just made my night.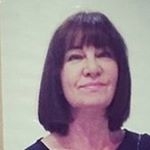 Latest posts by Michelle Topham
(see all)