Last time comedienne Rebel Wilson was on The Graham Norton Show she showed off her rapping skills. On Friday, Rebel was back with Graham and, this time, we got a glimpse of her amazing nunchuck skills. And I'm not talking just your average celebrity swinging around some nunchucks and trying to look like they know what they're doing either. Rebel Wilson's nunchuck skills are the real deal.
Rebel was on The Graham Norton Show with Matt LeBlanc and Kit Harington, when Graham whipped out some nunchucks and asked her if she'd show what she could do.
This being Rebel, she didn't have to be asked twice. She just leaped up from the sofa, grabbed the nunchucks, raised them above her head and got going showing off her killer moves.
Watch the video below to see what happened next, and don't miss Matt Le Blanc and Kit Harington's reactions. They both seemed quite surprised.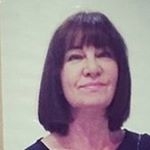 Latest posts by Michelle Topham
(see all)