Rebellion says Evil Genius 2 already in development, and it will release first on PC
British video game developer Rebellion has announced some welcome news — Evil Genius 2 is now in development and, according to them, it's a "fully-fledged sequel" to the popular 2004 Elixir Studios base builder game.
So why is Rebellion the developer behind the game? Because Elixir Studios shut down soon after the original game was released, and Rebellion bought the rights to all their games. Including to Evil Genius.
In an E3 interview just released, Jason Kingsley the CEO of Rebellion also made it absolutely clear this is not in any shape or form a sequel, it will not be free to play and it will be showing up on PC first. Yay!
And all I can say is half of GOG.com will probably go crazy when they hear this long-awaited news as the original Evil Genius is one of the most popular and most critically-liked games on the DRM-free platform.
Rebellion also pointed out they had initially thought of crowd-funding the game but, once their games Sniper Elite and Alien vs. Predator became so popular, it didn't seem right to ask gamers to pay for it when the developer had the money themselves.
Alrighty then.
Learn more about Rebellion and what they have in the works, including Evil Genius 2, TV shows, comic books, more video games and more in the E3 interview video below.
And, if you have not played the original Evil Genius on PC, and you really should as it is an exceptional game, you can pick it up DRM-free on GOG.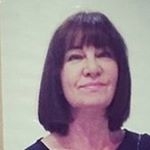 Latest posts by Michelle Topham
(see all)