Rebellion Developments's upcoming co-op third-person shooter game Strange Brigade is going to include two previously unannounced multiplayer game modes, the British video game developer has said this week.
Horde mode is the first of the modes, and will have players fighting against hordes of enemies until your character dies.
Or as Steve Bristow Lead Designer from Rebellion told the PlayStation blog this week:
"In Horde Mode you'll face off against waves of increasingly deadly enemies, but the real twist comes from taking some of the gameplay mechanics of the campaign and reinterpreting them in a fresh new mode. Just as you'll spend gold you earn in the campaign to unlock new weapons and the special limited-ammo prototype weapons, in Horde Mode it's how you spend the cash you accumulate by killing enemies."
The second mode is Score Attack, with the goal of this one being to kill your enemies as fast as you can. If you do, that will enable you to gain multipliers and, of course, get higher scores.
"Score Attack is all about cutting through the chaos with speed and panache. It's a really fast-paced mode with lots of opportunity to show off your skills. The basic idea is to complete a small slice from one of the campaign levels, except it's been tweaked to be positively teeming with enemies!

The most obvious and important difference, however, is the combo-multiplier. This ticks up as you take down enemies in quick succession, and depletes if you go too long without scoring a kill. So if you speed through as quickly as possible you'll maximize your final score exponentially in your quest to top the online leader boards!"
Both modes will be free at launch.
Strange Brigade is a game whose design is inspired by Left 4 Dead and Zombie Army Trilogy (also developed by Rebellion).
The storyline is based in the 1930s, and is a mix of third-person shooter and puzzle game, with the player controlling a team of four explorers that head off into Saharan Africa with the goal of exploring tombs and other ruins, and finding treasure and relics that will then unlock amulet powers.
The game is due to release on August 28th. It will be available on PC, PlayStation 4 and Xbox One.
And from player reviews at E3, it sounds like a game that is not only gorgeous, but is also going to be incredibly fun to play.
Check out the Strange Brigade story trailer below.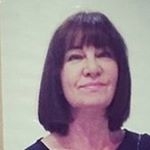 Latest posts by Michelle Topham
(see all)