The Recovery of an MMO Junkie opening song, 'Saturday Night Question' sung by Megumi Nakajima is the newest entry on our Best Anime Songs list.
Because that guitar riff, catchy melody and superb vocals are as addictive as the anime series itself.
The Recovery of an MMO Junkie anime series is the adaptation of Rin Kokuyō's Netojū no Susume (Recommendation of the Wonderful Virtual Life) manga.
The series had been on my list of must watch animes for the last year, but I only recently got around to doing that.
Of course, I knew I was addicted the minute the fabulous opening guitar riff began to play during the intro of Megumi Nakajima's 'Saturday Night Question', and I was immediately grinning from ear to ear.
Sadly, it is very likely this wonderful anime will only ever receive a first season, as creator Rin Kokuyō has been ill for the last two years and, therefore, not able to write another volume of the manga.
Last year, publisher Comico announced they were stopping serialization of the manga due to Kokuyō's poor health, as they felt it was just too stressful for him to have the future of the manga hanging in the air as it were.
The Recovery of an MMO Junkie anime stars voice actors Mamiko Noto as Moriko Morioka, Takahiro Sakurai as Yuta Sakurai, Reina Ueda as Lily and Ryōta Suzuki as Hayashi.
Enjoy the Recovery of an MMO Junkie opening song below, as it is such a beautiful song paired with one of the best anime intros ever created. Interestingly, however, the closing song — 'Light, Light' by Yūka Aisaka — is nowhere near as strong of  a track.
Related: Opening song for New Game! anime series is fun and upbeat — listen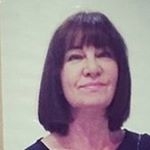 Latest posts by Michelle Topham
(see all)