Actress Reese Witherspoon has funny "blonde moment" on David Letterman
American actress Reese Witherspoon was on Late Show with David Letterman last night where she made the audience laugh when she had a "blonde moment". (I didn't say that, Reese did).
Reese's blonde moment happened when, right after sitting down, she was shown a photo of her look-alike 15-year-old daughter Ava. (And, yes, she's gorgeous and she looks just like Reese).
Reese commented, "actually, coincidentally, she was born the first year I was on this show".
Of course, Dave and the audience started laughing at the implication of that statement, but Reese herself didn't get it. Not until Dave replied, "Well, that's an interesting coincidence".
Shock then appeared on Reese's face followed by a quick laughing denial, ""Oh, my God! No, no, no!"
Watch Reese Witherspoon almost accuse David Letterman of being her teenage girl's daddy on the video below. Cute, isn't she?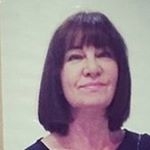 Latest posts by Michelle Topham
(see all)