American actress Reese Witherspoon was on the red carpet this week at the London premiere of her latest movie 'Wild', where she talked about how difficult it was to film some of the scenes in the movie.
Luckily for Reese, she had 'Wild' author Cheryl Strayed to rely on for help.
Strayed was on the set of the movie, and always available via phone at other times to give advice. Reese said "I talked to Cheryl a lot….. Chery was there almost every day on the set, so I could ask her questions or say "Did this really happen", so she was really helpful that way."
Witherspoon went on to say it was very difficult to do some of the graphic scenes in the movie but that, as Cheryl had the "courage to tell the whole truth of her story, so I had to be as an artist just as courageous to do everything she did on film."
All I can say is she must have done an amazing job, as critics so far are loving 'Wild' and especially Reese Witherspoon's performance in it. It's definitely on my list of movies to see as soon as it's released on December 5th.
Watch what else Reese Witherspoon had to say about 'Wild' in the video below. And can I just say, doesn't she look absolutely stunning?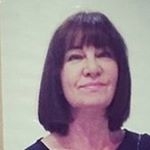 Latest posts by Michelle Topham
(see all)