Confession: I ❤️ LA pic.twitter.com/9VIx6qy66x

— Reese Witherspoon (@RWitherspoon) November 23, 2014
When you live in LA, like Reese Witherspoon does, there's a tendency among people to say how much they hate the city and everything about it. it's the 'in thing' to do. When I lived in LA, frankly, I loved it.
Six years of morning rollerblading on the beach, hanging out at outdoor cafes with friends, five mile jogs on the beach at night — every night because the weather is so great, eating at some of the best restaurants in the country, and seeing Hollywood celebrities wherever you went. It's a fun town, everyone is laid-back and it's liberal.
So, I was happy to see Reese Witherspoon posting a beautiful photo to her Twitter account today. A gorgeous photo looking out from the hills and over LA, and a tag with the same sentiment I always had about LA — "Confession: I ❤️ LA"
Although, not surprising really. I used to live close to where Reese Witherspoon lives, so saw her around quite often, and she always looked happy and like she was loving life.
That's what LA will do for you, if you let it. It really is wonderful.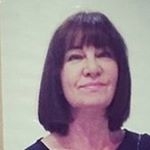 Latest posts by Michelle Topham
(see all)