Reese Witherspoon is known to be an incredibly nice person (I was lucky enough to stand behind her in a coffee shop line in Santa Monica, California once and can attest to that – she was lovely). So, I wasn't surprised to hear she'd gone out of her way this week to make a four-year-old boy with cancer, feel a lot better.
In both an Instagram photo and a YouTube video, Reese dressed up as her character in 'Legally Blonde' as the boy's mother had contacted the actress to tell her he loved the movie so much, he watched it several times a day.
In the photograph, she held up a sign that said "#Team Will, get better soon, love Reese".
And, in the video, Reese talked to the camera saying "Hi Will. My name is Reese and I'm the Pink Lady". She then went on to tell him she's heard he's a big fan of "Legally Blonde" and so she wanted to let him know that she and Bruiser (the cute dog in the movie) said Hi.
But Reese didn't finish there. She went on to hold up a sign with the hash tag #Team Will and ask other people to also use it to let Will know they're thinking about him as well.
How cool is that? And what a nice gesture from an incredibly busy woman, but one who still finds time to make a huge difference in someone else's life.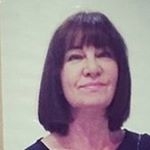 Latest posts by Michelle Topham
(see all)