Reese Witherspoon Tells Everyone How Fabulous Laura Dern Is …….Again
So happy to celebrate 2 #Oscarnominations for #WILDmovie with my deeply beautiful & talented costar @lauradern! pic.twitter.com/AkqOkWOXJx

— Reese Witherspoon (@RWitherspoon) January 15, 2015
You've gotta love the amazing Reese Witherspoon. After all, if she thinks you are fabulous, she not only tells you, but everyone else as well. And, if you're Laura Dern, Reese Witherspoon thinks Laura Dern is so fabulous, she's going to say so over and over again.
The first time Reese Witherspoon told everyone how fabulous Laura Dern is was when she received The Chairman's Award at the Palm Springs International Film Festival last week. (see video below).
And now both Reese and Laura have been nominated for Academy Awards for their roles in 'Wild', Witherspoon is at it again. On her Twitter account today, Reese Witherspoon said,
So happy to celebrate 2 #Oscarnominations for #WILDmovie with my deeply beautiful & talented costar @lauradern!
Yep, Reese Witherspoon loves Laura Dern. Then again, from what I've heard, so does just about everyone else in Hollywood.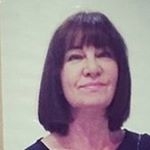 Latest posts by Michelle Topham
(see all)