A couple of weeks ago, it was actor Gerard Butler in a Vanity Fair magazine video talking about Scottish slang. Today, it is Reese Witherspoon giving fans a lesson on how to use Southern slang.
Words like 'caddywonked' (meaning 'slightly crooked), and a 'conniption' (according to Reese, it's 'when you absolutely lose your shit'– and weirdly, it's a British slang word too!),
Reese also explained 'fit to be tied' (which she says means 'you just can't figure something out because something awful has happened and you are incredibly frustrated', but that's actually not true — as it means 'so incredibly angry you should be tied down' but, hey, she can't possibly know every piece of Southern slang now, can she?)
She did better, though, with 'you're dern tootin' ('You are absolutely correct').
And then there's a 'hoecake'. As she calls it, a 'relative of a pancake and a grit and a hush puppy'. She goes on to say "the proper ones are made in a cast iron skillet that has never been washed just "seasoned".
Yep, a hoecake. And, by the way, they are delicious.
As for Reese and her career, which has definitely been on the upswing for the last few years, she has just finished playing the role of Mrs. Whatsit in the new Disney movie A Wrinkle in Time, which is due for release on March 9th this year.
Meanwhile, watch her in the Vanity Fair video below giving a quick lesson on cute and quirky Southern slang, although I don't think any of it is as cute as her.
Related: Watch Reese Witherspoon have a hilarious "blonde moment" on Letterman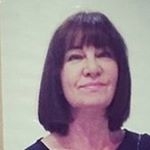 Latest posts by Michelle Topham
(see all)