Reign of the Seven Spellblades trailer introduces each character
The upcoming anime Reign of the Seven Spellblades got a new trailer and key visual earlier today.
Both show not only the gorgeous character designs, but also give us a sense of how thrilling this action fantasy anime is likely to be.
Advertising
A new action fantasy anime from J.C Staff that takes place in the magic school Kimberly. A place that may not be what it seems to be.
The Reign of the Seven Spellblades key visual features all six of the main characters — (from left to right) Guy Greenwood, Nanao Hibiya, Oliver Horn, Pete Reston, Katie Aalto and Michele McFarlane.
Meanwhile, the just-released Reign of the Seven Spellblades trailer nicely introduces each of the six characters, along with their philosophies, and takes a look at mysterious protagonist Oliver Horn's fascination with airheaded samurai Nanao Hibiya.
Someone who he quickly finds himself having to look out for as, if he doesn't, Nanao is likely to be injured or killed by the many dangers associated with the Kimberly Magic Academy.
Advertising
Reign of the Seven Spellblades is based on the light novel series by Bokuto Uno, which is currently being published by Yen Press.
There are currently three volumes out in English, with Yen Press saying this about the plot:
Springtime at Kimberly Magic Academy brings a new batch of first-year students, all bright-eyed and bushy-tailed as they begin their journey to become full-fledged mages.

Among these newcomers are Oliver Horn, a studious boy equally skilled with the wand and the blade, and Nanao Hibiya, a strong-willed samurai girl from the distant nation of Yamatsu. The wheels of fate bring these two souls together at Kimberly, where they become both comrades and rivals in equal measure.

However, lurking within the academy's halls are countless dangers and dark secrets guaranteed to threaten not only their friendship-but their very lives…
The anime is directed by Masato Matsune (Chronos Ruler), with series composition by Shogo Yasukawa (Ayakashi Triangle), and character designs by Takehiro Suwa (Combatants Will Be Dispatched!).
The anime's soundtrack music is being composed by Kujira Yumemi (Kubo Won't Let Me Be Invisible).
J.C. Staff (Is It Wrong to Try to Pick Up Girls in a Dungeon?) is in charge of anime production.
Watch the just released Reign of the Seven Spellblades trailer below, and note the premiere date of July, 2023.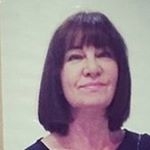 Latest posts by Michelle Topham
(see all)