Remnant: From The Ashes trailer showcases The Iskal
The latest game from Gunfire Games got its final trailer today.
Advertising
The Remnant: From The Ashes trailer shows off The Iskal who, according to Gunfire Games, is "a race of intelligent genetically-mutated bipeds that dominate the landscape of Corsus".
Corsus is just one of the worlds in this luscious looking third-person survival action shooter game. A game that really isn't getting much publicity or buzz and, from at least how gorgeous it looks, it should be.
Corsus itself is a swamp land, full of bogs and dangerous things. The Iskal live and work it, going underneath the surface to harness geothermal energy from the planet's core.
The Remnant: From the Ashes trailer shows both the surface of Corsus and on down into the bowels of the planet. Both places where you get a good idea of just how much work has gone into creating these fascinating looking monsters, and this beautifully designed apocalyptic world.
Advertising
The four worlds you will be able to visit while playing Remnant, including this one, are procedurally generated.
But it's not just the places you will visit that will be unique to you. The loot will also be different than that of other players, and so will the monsters that inhabit each others' worlds.
Interestingly, however, the game has also been designed to allow you to visit other players' worlds to grab some of their loot, and to fight their monsters, and for them to visit yours. Which sets up this game to be an endless delight of exploration and battles.
Gunfire Games has also designed it so that your experience will be unique every time you play it. They intend to make it so much fun, and so unusual, you will be more than happy to play it multiple times. Whether as a solo player or in co-op mode.
Remnant: From the Ashes is due for release on August 20th for PlayStation 4, Xbox One and PC. If you pre-order it, though, you will get yours four days earlier, along with  three exclusive armor sets, and a pack full of items that just may help you survive.
Meanwhile, learn more about it at the game's website and, of course, watch the Remnant: From The Ashes trailer below.
All I can say is this is one game I will be playing the minute I can.
Other reading: This awesome Wolfenstein: Youngblood walkthrough finishes the game in less than 8 hours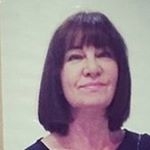 Latest posts by Michelle Topham
(see all)