One indisputable thing that can be said about the currently airing Chainsaw Man anime is both the show's ending theme animation and ending theme songs have been stellar.
Songs like the killer ending theme song for Episode 5 — Syudou's 'In The Backroom' and Episode 4's TOOBOE's 'tablet'.
Today, we just got another Chainsaw Man ending theme song and Episode 6 ending animation that are just as brilliant.
This time the song is 'Rendevous' by Kanaria, with ending animation taking place in a strange, hazy world where the normal laws of gravity do not apply.
What is Chainsaw Man?
Chainsaw Man is based on the manga by Tatsuki Fujimoto (also known as the author of Fire Punch), which currently has 12 volumes out in Japan.
Viz Media is publishing the English language versions of the manga,
They have this to say about the manga's plot:
Denji is a poor young man who will do anything for money, even hunting down devils with his pet devil Pochita. He's a simple man with simple dreams, drowning under a mountain of debt. But his sad life gets turned upside down one day when he's betrayed by someone he trusts.

Now with the power of a devil inside him, Denji's become a whole new man—Chainsaw Man!
Watch the ending animation for Chainsaw Man Episode 6 below, and listen to Kanaria's 'Rendevous' in it.
You can also hear it on Spotify, if you are in one of the country's where it is available. (It sadly isn't in mine)
The song itself is a fast-paced, funky, electropop song that is just as delightfully quirky as this superb anime.
Watch Episode 6 of Chainsaw Man on Crunchyroll now. And stay tuned, as we still have six more unique ending theme songs for the anime coming out in the next six weeks. Yay!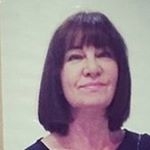 Latest posts by Michelle Topham
(see all)