If you are still looking for a Christmas gift for a friend or family member who loves manga, or is a fan of the popular Rent-a-Girlfriend anime series, check out the recently released Rent-A-Girlfriend Manga Box Set 1.
For only $53.99 on Amazon, you get Rent-A-Girlfriend Volumes 1-6 in a nicely designed rigid cardboard case, as well as two full color posters.
The posters are even reversible, with each side featuring a different one of the main girls — Chizuru, Mami, Sumi and Ruka — so it's like getting four posters for the price of two.
Advertising
The advantage of ordering a manga box set too is the price of each manga is generally cheaper than if you bought them separately.
Plus, as they are delivered in a rigid cardboard case, the manga themselves are almost always absolutely pristine copies. Something that is usually very important to a manga collector.
Kodansha, who publishes the The Rent-a-Girlfriend Manga Box Set 1, has this to say about the series:
You can rent a girlfriend, but can you buy love? Reeling from a bad breakup, Kazuya rents the beautiful, polite Chizuru for a date. But rock bottom might be so much lower than he thought! Chizuru is much more than the pretty face and sweet demeanor he thought he'd bargained for…

In today's Japan, "rental" services can deliver an afternoon with a "friend," a "parent," even a fake girlfriend! After a staggering betrayal by his girlfriend, hapless freshman Kazuya gets just desperate enough to give it a try. But he quickly discovers how complicated it can be to "rent" an emotional connection, and his new "girlfriend," who's trying to keep her side hustle secret, will panic when she finds out her real life and Kazuya's are intertwined in surprising ways! Family, school, and life all start to go wrong, too.
You can pick up the Rent-a-Girlfriend Manga Box Set 1 at Amazon, Barnes and Noble, Penguin Random House and a couple of other places.
Check out Kodansha US for more details.
Advertising
And, if you are still on the shelf about this as a Christmas gift, when it should be the manga set itself that is on someone's shelf, check out the unboxing video below so you can see exactly what you will get for under 60 bucks.
A pretty good deal overall, I would say. Especially if you bought each volume separately, they would be more expensive.
RELATED: Rent-a-Girlfriend Season 1 Blu-Ray Premium Box Set still available at Sentai Filmworks — another awesome Christmas gift, as it has tons of extras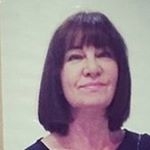 Latest posts by Michelle Topham
(see all)