With there being an enormous number of fans of the rom-com anime series Rent-a-Girlfriend, it is highly likely the just released Rent-a-Girlfriend Season 1 Premium Box Set on Blu-ray will sell out quickly.
Especially as it comes with a slew of cool extras.
The Rent-a-Girlfriend Season 1 Premium Box Set is being sold at Sentai Filmworks as of its release date today.
The premium set includes:
All 12 episodes of Season 1 for a 300 minute runtime
A Japanese with English subtitles soundtrack
An English dub soundtrack
A clean opening animation, and clean closing animation
A collector's box
A sticker set
An acrylic phone stand (very cute!)
A full-color 32-page booklet
Four buttons
An extras box
All for a price of $129.99.
Sentai describes the Rent-a-Girlfriend plot like this:
When Kinoshita Kazuya's new girlfriend brutally dumps him, he discovers a surprising new alternative – renting a girlfriend instead!

However, while this does let Kazuya avoid the embarrassment of explaining to his friends and family why he's suddenly partner-less, he's unprepared for what happens when Mizuhara Chizuru arrives to fulfill his rental contract. Not only is she completely not what he expected, but her real life has a frightening number of cross-overs with his own!

And when it turns out that his grandmother is just crazy about Chizuru, it's not like he can just swap her out for a different model! Or can he? Will Kazuya and Chizuru's relationship progress beyond a "goods purchased" mode? And what happens if Kazuya's ex-girlfriend decides to re-enter the picture?

Find out when love and romance are delivered on an installment plan
Rent-a-Girlfriend Season 1 premiered in the Summer, 2020 anime season on Crunchyroll.
Watch the anime's official trailer below, then head to Sentai to pick up the Rent-a-Girlfriend Season 1 Premium Box Set on Blu-ray.
But better do that fast before they are all gone.
RELATED: Who voices Chizuru in Rent-a-Girlfriend? The same actress who plays KonoSuba's Aqua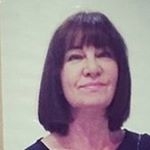 Latest posts by Michelle Topham
(see all)