If you were absolutely devastated to watch the last episode of the rom-com anime Rent-a-Girlfriend (aka Kanojo, Okarishimasu) today and realize there would be no more, do not despair.
It has just been announced we are definitely getting Rent-a-Girlfriend Season 2 and, man, I couldn't be happier.
Because not only did I fall completely in love with Chizuru Mizuhara, I secretly admired some of Mami-chan's audacity, while still wanting the most toxic girl in anime to die a slow, painful death.
And now to hear there will be another season where I can experience all those conflicting emotions, this day honestly couldn't get any better.
Of course, with the first season just ending today, it is too early to get many more details than a definite Season 2.
Mami Nanami is toxic — the worst girl in anime this year (Rent-a-Girlfriend)
More is likely to show up in coming weeks, however, including director, cast and any new characters that may be in the pipeline.
Meanwhile, check out the cute visual of Ruka, Mami, Chizuru and Sumi announcing Rent-a-Girlfriend Season 2, plus a very short video of the recorded voices of cast members Sora Amamiya, Aoi Yuuki, Nao Touyama, and Rie Takahashi.
You can keep an eye on the anime's official website for more, and watch the excellent Season 1 of the anime on Crunchyroll.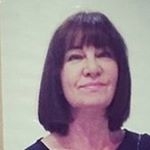 Latest posts by Michelle Topham
(see all)