I will start this by saying I did not like the Rent-a-Girlfriend anime at all.
I dropped it after the first two episodes last year, made it through four episodes this year when I gave it a second chance, hated the characters both times and dropped it again.
But, for those who did love Rent-a-Girlfriend, and there are many of you, you will be happy to know Rent-a-Girlfriend Season 2 will premiere in July, 2022.
Along with the announcement, a short trailer was released and an extremely cute Rent-a-Girlfriend Season 2 visual drawn by character designer Kanna Hirayama.
Director of Kazuomi Koga will return to direct the second season, along with the cast and staff who will reprise their roles.
So, if you enjoyed the first season, you're likely to like the next.
Rent-a-Girlfriend is based on the popular manga series by Reiji Miyajima.
It tells the story of Kazuya, a 20-year-old college student who just got dumped by his first ever girlfriend.
Angry and upset, Kazuya decides to get a girlfriend by hiring one from an agency. But, when he arrives for his first date and meets Mizuhara Chizuru, that's when the drama really begins.
Things get worse when his family gets involved.
Watch the just released Rent-a-Girlfriend Season 2 teaser trailer, and mark your calendars for July.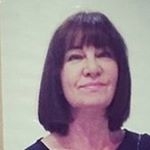 Latest posts by Michelle Topham
(see all)