Rent-a-Girlfriend Mami's character visual makes her look like a movie star
Another character visual for the upcoming Rent-a-Girlfriend, Season 3 has been released today, and this time it is Mami.
But a Mami unlike any we have seen before, as she emulates Audrey Hepburn in that classic Breakfast at Tiffany's scene with a tight-fitting and very elegant black cocktail dress and pearls
She completes the Audrey Hepburn look with a pair of sunglasses on her head, and clutching an early morning coffee and a crossiant.
And yes, Mami is even window dressing outside a jewelers.
Just like Audrey.
Mami must also have discovered something beautiful in that jewelers window, as she not only looks gorgeous, but she is sporting the biggest and cutest smile.
The new Rent-a-Girlfriend Mami character visual has been released to promote the upcoming new season of the popular rom com.
An anime that is due to premiere in July, just a year after its second season arrived.
And an anime that Mami herself probably cannot wait to appear in, eh?
The third season of the anime is being directed by Shinya Une, who was an episode director on the first two seasons.
He will take over from the first two season's director Kazuomi Koga, as Koga is currently directing both the upcoming Temple (aka TenPuru: No One Can Live on Loneliness) and The Dreaming Boy is a Realist.
Mitsutaka Hirota is returning to be in charge of series composition for Rent-a-Girlfriend, Season 3, with Kanna Hirayama back as character designer.
While the new season will air during TBS/MBS's Super Animeism programming block as usual, there is no word yet as to where it will stream outside Japan.
Most likely, though, it will be Crunchyroll who gets the honor, as they are also currently streaming the anime's first two seasons.
RELATED: A new character visual for Chizuru is out for Season 3 of Rent-a-Girlfriend and, boy, is she cute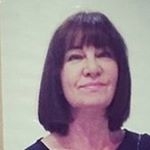 Latest posts by Michelle Topham
(see all)