The fourth in the series of Rent-a-Girlfriend Season 3 character visuals is out, with today's release a sweet visual of Sumi Sakurasawa.
The gorgeously drawn Sumi Sakurasawa character visual has the incredibly shy college student wearing an old-fashioned Eliza Doolittle-style outfit, complete with hat and cute booties while she holds a sprig of flowers in her hands.
Advertising
As Eliza herself was a flower girl, of course Sumi is also surrounded by flowers, including bouquets in a basket she may just be ready to sell.
The adorable Sumi Sakurasawa character visual is the last one of the four original Rent-a-Girlfriend girls, and joins the previously released Chizuru, Mami and Ruka visuals that came out over the last couple of months.
And with the Sumi character visual now out, something has suddenly dawned on me. (Yes, apparently I am a bit slow).
The four Rent-a-Girlfriend girls are portrayed as Audrey Hepburn from four iconic movies
The fact that the four Rent-a-Girlfriend character visuals are actually each girl portrayed as Audrey Hepburn in some of her most iconic films.
In the first visual Chizuru is Princess Ann eating ice cream in Roman Holiday, Mami is Holly Golightly in Breakfast at Tiffany's, Ruka is Princess Ann again in Roman Holiday but this time from the famous Vespa ride, and the aforementioned Sumi is Liza Doolittle in My Fair Lady.
Advertising
Sumi's visual even had a hint on its tweet — "It's a visual like a scene from a movie". (Duh)
Now isn't that clever and fun?
And did you figure it out before I did? Or were you just as slow?
The Sumi Sakurasawa character visual is one of a series promoting the upcoming third season of the popular romantic comedy anime series, which is due to premiere on July 7th.
Just like its first two seasons, Rent-a-Girlfriend, Season 3 will be streaming via Crunchyroll where you can currently also watch the first two seasons in the hit series.
If you prefer a physical copy of your favorite anime, the first season of Rent-a-Girlfriend is on Blu-ray and available via Amazon.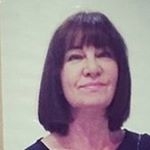 Latest posts by Michelle Topham
(see all)