If you have seen or played just about all there is in the Resident Evil universe, you will be happy to hear a new Resident Evil series will be streaming on Netflix in 2021.
The CG animated series will be called Resident Evil: Infinite Darkness and will see the return of Resident Evil 2's protagonists Leon Kennedy and Claire Redfield.
Netflix is also calling it "a horror series with a sci-fi twist".
So far, there isn't much to go on when it comes to the show's plot, and the teaser trailer just released (watch below) along with the Resident Evil: Infinite Darkness announcement doesn't reveal much either.
Not unless you can glean anything from Leon and Claire wandering around in the dark?
That being said, anything Resident Evil-related is likely to be welcome for fans of the Japanese horror franchise. Especially if it means Leon Kennedy and Claire Redfield are back together again.
The series will also see the return of Hiroyuki Kobayashi as Executive Producer. He has associate produced or produced just about every Resident Evil TV series and anime ever made, so the man definitely knows his stuff.
Meanwhile, check out the just released Resident Evil: Infinite Darkness trailer yourself and see if you can figure out anything else from it.
The show itself will begin streaming on Netflix sometime in 2021, with no precise date as yet announced.
Listen to Sexion d'Assaut's 'Casquette à l'envers' from The Boys, Season 2, Episode 6
And, if you are a fan of the Resident Evil video games as well, remember Resident Evil Village, the next installment in the series, will be hitting PC, Xbox Series X/S and PlayStation 5 sometime next year as well.
Looks like 2021 could be quite the year for dedicated fans of the franchise, eh?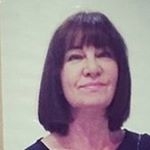 Latest posts by Michelle Topham
(see all)