16,000 Apex Legends players have cheated already
As an avid gamer, I have never understood people that cheat in video games. After all, half the fun of playing is being able to beat a game with your own skills and talents, and then experiencing the satisfaction that brings afterwards.
Unfortunately, 16,000 players apparently don't get that, as developer Respawn Entertainment has already had to ban that number from the game ffor being Apex Legends cheats.
Advertising
Respawn is now asking other players  to "try and capture the evidence," and report them on their Apex Legends Report a Cheat page.
Community Manager, Jay Frechette, added "Even if you don't get proof, get their ID and flag it and we can investigate the account. We have heard your feedback about a report feature in the game. I'll just say that's a very good idea."
So yes, it does sound like there will be a 'report in-game' feature coming to the battle royale game soon.
Apex Legends released less than two weeks ago, and already has more than 25 million players. So, while 16,000 players cheating may seem like a big number, percentage-wise it really is not.
The game has also gained a huge following on Twitch, even passing Fortnite as the most-watched game on the service for a few days. At the moment, it sits in the third most-watched spot after League of Legends and Fortnite.
Advertising
Interestingly, one cheater even had the audacity to show off his Apex Legends cheats while streaming his gameplay on Twitch. Apparently believing, erroneously, that he wouldn't be detected and reported.
Twitch streamer Dharyxd was using an aimbot to improve his chances in the game. An aimbot Twitch viewers soon noticed as his aim locked on targets far too accurately.
Dharyxd was reported to Twitch, and his channel subsequently deleted.
Swift and well-deserved justice indeed.
In other words, using  Apex Legends cheats to improve your gameplay is just a stupid thing to do.
After all, not only are there a huge number of ways to learn how to play the game better if you are struggling (see Fugglet's 100 Apex Legends Tips and Tricks video below), you can pretty much guarantee you will eventually be found out, reported and banned.
Seems like a huge waste of time to me.
Related Reading: Fortnite developer Epic Games worth $5-8 billion — making over $2 million a day on Fortnite alone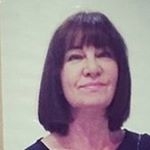 Latest posts by Michelle Topham
(see all)