A character trailer for Revenger's androgynous assassin Nio has just been released, showing someone who is more than just a bit of tease.
After all, while Nio might kill you, it doesn't mean he won't be having a little fun with you before he does.
The Nio character video shows a beautifully traditionally dressed and quite cunning assassin, who is brilliant at high-speed running while wearing those enormously high wooden geta.
And, no, Nio has zero morals, so don't ever expect him to do "the right thing".
Nio is being voiced by Hisako Kanemoto (Aoi in Bottom-Tier Character Tomozaki).
Other characters in the Revengers anime
The Nio character video is just one of several that have already been released for the upcoming original Samurai-themed mystery anime series.
Previously, we have also had videos for other main characters Teppa Murakami and Yuen Usui, who are equally as brilliant and equally as intriguing.
Other Japanese voice actors starring in the mystery anime include Yuichiro Umehara (Takayuki in Play It Cool, Guys) who is voicing Yuen Usui, Jun Kasama (Wilibald in Saga of Tanya the Evil) as Raizo Kurima, Shota Hayama (Yonezawa in A Couple of Cuckoos) as Soji, and Shunsuke Takeuchi (Takeda in My Senpai is Annoying) who plays Teppa Murakami.
Revenger is due to premiere on Crunchyroll some time in January, 2023.
That streaming service describe the not-much-is-known-about-the-anime-yet like this:
As master assassin Usui Yuen looks into a series of assassinations made on the grand samurai clan, the Satsuma, he encounters Kurima Raizo, member and survivor of one of the attacks. Together, they discover the true nature of these murders is bigger than over stolen resources. As they get closer to the truth, will they come out alive to exact revenge?
Watch Revenger Nio's character video below.
Now doesn't he look like mischief all wrapped up in the most beautiful bundle?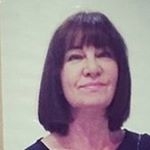 Latest posts by Michelle Topham
(see all)