The cool dudes from the upcoming Samurai-themed original anime Revenger just keep on coming with a Teppa Murakami character video released yesterday.
Teppa Murakami is a former pirate who now lives life as the well-liked town doctor.
A doctor who treats the ailments of everyone, even if they cannot afford to pay.
Deep down, however, Teppa hides a destructive impulse in his heart. An impulse that is often served by the giant mechanical bow he wields, with a skill that allows him to take down a target no matter how far away they may be.
Oh, and he used to be a pirate.
Teppa Murakami is voiced by Shunsuke Takeuchi (Takeda in My Senpai is Annoying).
Other cast members include Hisako Kanemoto (The Eminence in Shadow) as Nio, Yuichiro Umehara (Play It Cool, Guys) as Yuen Usui, Shota Hayama (A Couple of Cuckoos) as Soji, and Jun Kasama (Saga of Tanya the Evil) as Raizo Kurima.
Revengers is being animated by SynergySP and Shin-Ei Animation.
Meanwhile, the anime's official website talks about the Revenger plot this way:
Once upon a time, in Nagasaki, during a history different from ours…

Betrayed by what he believed in, Raizo falls into a cowardly trap and kills his fiancée's father. Now he shoulders an unforgivable crime and finds himself in a desperate situation, when he is saved by a group of jack-of-all-trades who "undertake all things convenient".

In fact, their true identity is "REVENGER"; killers who take revenge on behalf of powerless people.

The group consists of Yuuen, an elegant maki-e artist who lives by his secret faith. Teppa, a town doctor and a former pirate who is loved by the townspeople. Nio, an androgynous boy who has both innocence and cruelty, and Souji, a gambler who living from day to day, loves sake and gambling.

Raizo ends up joining the group of assassins. A group with one or two quirks. Soon, a strange friendship is born through the life-threatening work between the five people But, before long, as they pursue the truth behind an incident that occurred in Nagasaki, they soon become embroiled in a big conspiracy.
Revenger itself premieres in January, 2023. The anime will stream via Crunchyroll outside Japan.
Watch Teppa Murakami's character video below because, sure, he might be a kindly doctor, but, man, is he kickass!
RELATED: Revenger's Yeun Usui is a beautiful assassin who isn't what he seems — watch his character video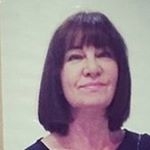 Latest posts by Michelle Topham
(see all)