Every new episode of the comedy anime Aharen-san wa Hakarenai thrills me more and more.
Come on, not even 10 seconds into Aharen-san wa Hakarenai Episode 3 this week, and I was belly laughing so loud (see graphic above) I was worried about disturbing my upstairs neighbor.
After all, it's not just crazy Aharen you have to laugh at, it's also Raido's weird brain coming up with ideas about why her hair looked like that, and then his catastrophic attempt trying to fix it.
And is it just me, or are you also thinking right about now that Aharen-san mangaka Asato Mizu's own brain itself is all kinds of strange?
But a pretty fabulous strange, eh?
Review: Aharen-san wa Hakarenai Episode 3
In Aharen-san Episode 3, Aharen's friend Oshiro makes a reappearance. This time just in time to cut both Aharen's bedhead hair, and give her a cute new style, and to tame Raido's.
Because, yep, apparently Oshiro's house is a hair salon, and she has all the skills it takes to be a superb hairdresser.
That causes Aharen to invite Oshiro to have lunch with her and Raido, leading to a trio that looks like mom, pop and their adorably cute child.
But one with the worst social skills problems possible.
And it's also then we learn Oshiro's hairdressing skill isn't the only thing she is good at, as taking care of every little thing for the utterly inept Aharen seems to have been baked into her DNA too.
Then again, Oshiro has been doing it for a few years. Until she and Aharen were separated into different classes, and Raido took over her job.
Of course, it is also soon after this we begin to realize Raido is just as useless as Aharen in so many areas, when even putting lip balm on her chapped lips completely evades him.
As for figuring out how to enable Aharen to see the blackboard properly over the too tall person sitting in front of her, Raido almost gives her a heart attack when, instead of changing seats with her, he creates a mountain of desks for her to sit on to give her some height.
And let's not even talk about the other strange things he did.
Doesn't it start to make a lot more sense now then as to why Raido and Aharen have been able to become such good friends so fast?
That's because, it takes someone who is incredibly weird themselves to be able to put up with all the odd things Aharen does every day and think nothing of them.
Incredibly weird, of course, are also the things Raido does as he tries to make his "last week with Aharen" fun for her after they are told their class will be changing seats.
Right down to Raido helping Aharen 'fulfill her dream' of starting a U-Tube channel by practicing her dance with her, only to find out the dance is only for gym class and not U-Tube at all.
And this is what is so brilliant about Aharen-san wa Hakarenai, Episode 3, just like the first two episodes of the new anime.
The quirky writing that led mangaka Asato Mizu to head off in directions few of us would ever have thought of. But directions that are concurrently screamingly funny, sweet, quite touching and so silly you put them on repeat and watch them again.
Aharen-san wa Hakarenai, Episode 3 also shows the deepening relationship of Aharen and Raido, as both of them realize they would be very upset if they were separated during class.
That's because, in just the first few weeks of being in high school, they have both become dependent on each other.
Even if, at first, it seemed to be Aharen being almost fully dependent on Raido to get through the day, we now learn Raido is similarly afflicted.
It should be interesting then, as Aharen-san wa Hakarenai continues, to see whether the pair just remain friends, or if something even deeper begins to transpire.
After all, when Aharen eventually ends up in a romantic relationship, she will need someone to be constantly on the lookout for her or things could go catastrophic quickly.
And, while Raido might be a bit clueless himself, he already has Aharen's best interests at heart.
Watch Aharen-san wa Hakarenai, Episode 3 on Crunchyroll, and then agree with me — the show is the funniest anime of the Spring 2022 season, with every new episode even funnier than the last.
Related: Review of Episode 1 of Aharen-san — Raido and Aharen really are the sweetest couple, aren't they?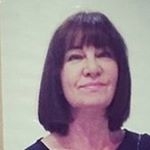 Latest posts by Michelle Topham
(see all)