My vote for the most comfy anime of Winter 2022 so far is Akebi's Sailor Uniform (aka Akebi-chan no Sērāfuku in Japanese).
Because, Good God, just the gorgeous art style alone does more for me than half the anime I've watched this season so far.
Throw in the delightful characters, the setting in an idyllic Japanese countryside spot, the sweet music and the almost quaint story and, after just one episode, Akebi's Sailor Uniform is looking like a winner.
My quick review of Akebi's Sailor Uniform Episode 1, "The Sailor Uniform I Always Wanted", will tell you why.
What is Akebi's Sailor Uniform?
The anime revolves around Akebi Komichi, a middle school student who lives in the countryside with her parents and little sister, and applies to the exclusive Roubai Academy.
The two main reasons? Her mother went to the same school, and Akebi's dream is to wear the same sailor uniform her mother wore.
But, when Akebi is accepted and her mother rushes out to buy fabric so she can make her sailor suit, my first question was "Do parents still make their children's school uniforms in Japan?".
Of course, we soon find out that, no, they don't, as Akebi arrives for the school's Entrance Ceremony only to discover she is the only student wearing a sailor uniform, as every other student is wearing a modern day skirt, shirt and blazer.
Well, of course, school's do change their uniforms to go with the times.
Shocked at first, the school head mistress allows Akebi to wear her sailor uniform to school if she likes, as school administrators knew she wanted to go to the school because of its uniform at her interview, but forgot to tell her the uniform was now obsolete.
Now Akebi has to decide will she wear the sailor uniform she has always wanted and, thus, risk the ridicule of her new classmates.
Or have her mother buy her the same modern uniform as everyone else.
Considering the anime is titled Akebi's Sailor Uniform, you can probably guess which option she chooses.
The delight that is Akebi Komichi
I usually make up my mind within a few minutes whether I like a character or not. And, other than Black Clover's Asta, who grew on me ridiculously, I am rarely wrong.
So, to say Akebi's Sailor Uniform's protagonist Akebi Komichi is one of my favorite characters in a while is not an opinion I am likely to change.
Because, yes, I am a sucker for adorably cute girls who are bright, lively, always smiling and give off such a feeling of warmth and joy.
That is Akebi Komichi.
Whether she is hand-springing her way down a country path and then plummeting into a ditch full of water, or fighting with an imaginary foe in the corridor of her school, Akebi is jam-packed full of personality and so damned upbeat and sweet.
Plus, who doesn't love a girl who, while she is wearing a uniform 20-plus years behind the times, still heads off to her first day of school, bright-eyed, head held high and looking forward to making a hundred friends.
Akebi's Sailor Uniform characters
The other characters introduced in the anime so far are wonderful too.
From Akebi's adorable little sister Kao, who has a massive personality of her own, to her mother who is equally as upbeat and lovely as Akebi, but with her own steely personality as she tells her daughter that, when she was young, she went to school every morning with a bunch of rich girls thinking "Time to flip the hierarchy".
Now don't you want a mother like that?
The first of Akebi's new school friends turns out to be Erika Kizaki. A beautiful blonde girl who was so anxious about her first day at school, she arrived early so she could sit at a desk and clip her toenails as doing so "calms her anxiousness".
Now, the toenail bit might be quintessentially Japanese humor, as it did kind of gross me out, but Erika herself is personable and sweet.
All in all, this so-far-small group of Akebi's Sailor Uniform characters are not only lovely to look at, but they all have unique personalities.
Akebi's Sailor Uniform art style and animation
Of course, the anime production was carried out by CloverWorks (Wonder Egg Priority, Rascal Does Not Dream of Bunny Girl Senpai, My Dress-Up Darling ), so it is no wonder the art style and animation are stunning.
Each frame of the anime is almost dream-like in its illustration, with gorgeous Non Non Biyori-like backdrops and beautiful places, all fronted by some of the loveliest character designs I have seen in a while.
In other words, if the art style of an anime has to be beautiful and the animation wonderfully fluid (Akebi's flips and the way she runs as free as a bird across fields and over ditches are superb), then Akebi's Sailor Uniform could definitely be for you.
It absolutely is for me.
Akebi's Sailor Uniform is currently streaming on Funimation, and on Crunchyroll.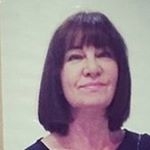 Latest posts by Michelle Topham
(see all)