Now that I have binge-read through all currently available 11 volumes of the My Boyfriend in Orange manga, I am here to tell you, if you enjoy a sweet, cute shojou romance manga with extremely nice characters, this one is a must buy.
Now let me explain why because, as shojou romance manga go, My Boyfriend in Orange by Non Tamashima is one of my faves of the last couple of years, and I would love it to get out to an even wider audience.
In fact, my only dislike about the manga is the series is only available in digital form in English, and I would have killed for paperback copies to add to my ever-growing collection.
The My Boyfriend in Orange plot
Before we get to my review of My Boyfriend in Orange (aka Moekare wa Orange-iro), let's have a look at the plot as it really is incredibly sweet:
Moe Sasaki is a first year high school transfer student who, in the few weeks she has been at her school, has not made any friends.

This is due to Moe's father having recently died, and Moe closing herself off to new experiences because of it.

But, during a fire drill at school, Moe is caught smoking on the roof of the school by Kyosuke Ebihara a very cute, young fireman. Serious about his job, the fireman slings Moe over his shoulder and transports her to safety on the ground.

While Moe is irritated that Kyosuke embarrassed her in front of her new schoolmates, she is also intrigued and soon finds herself falling in love with him.

Being in his mid-20s, however, and Moe still just a few months before her 16th birthday, Kyosuke pays her no attention as a romantic interest at all.

This sets Moe off on a quest to not only get Kyosuke to notice her, but also to get him to fall in love.
Review: My Boyfriend in Orange manga
If you rated My Boyfriend in Orange manga from Volume 1, I would venture a guess it would not be a great rating as the first volume is exceptionally slow moving.
It does, however, do a great job of setting up the story, introducing the many main and supporting characters, and giving Moe's feelings for Kyosuke time to develop.
A development that has her with a crush on the young fireman early in the first volume, but full-on in love by its end. A pace that makes the manga more believable as it allows Moe's feelings to develop in a natural and believable way.
By Volume 2 though, the pace of the story picks up, we get to know more about the backstory of Moe, Kyosuke and the other firemen working at the local fire station with him and, for me at least, the characters in it quickly pulled me in.
Especially as, to a person, they are interesting, funny, kind, decent human beings who just want to do some good in the world.
That's also why, if you're wanting high drama, My Boyfriend in Orange isn't it.
The relationship between Moe and Kyosuke is also a lovely slow burn as, by the end of Volume 1, you get the feeling Kyosuke is definitely attracted to her.
But he knows Moe is still very young, he has learned she spent time isolating herself from others because of her father's death, and he doesn't want her to continue to isolate herself from people her own age.
So he pushes her to make friends, involve herself in activities, and work hard towards making her life more full.
Unluckily (or actually luckily) for Kyosuke, however, Moe may be young but she's not a quitter.
In fact, she is one of those rare girls who not only doesn't give up when she finds someone she loves, but she also has no problem being honest with him and telling him so.
This makes Kyosuke uncomfortable, as he is nursing a problem of his own. Something tragic in his past that he doesn't talk about, but that seems to be stopping him from developing a relationship with any woman, but particularly with Moe.
But Kyosuke's firemen friends have a different goal in mind as they quickly see how much Moe and Kyosuke like each other, so they keep pushing him to go out with Moe.
Even if their ages are quite far apart.
The next several volumes of My Boyfriend in Orange have Moe also pushing and Kyosuke refusing to give in, until one of the other firemen tells Moe something about Kyosuke's past that, when she confronts him about it, causes the walls he has built around himself to collapse.
In between, there is Christmas, Valentine's Day and White Day to celebrate, visits to the movies, the national Firemen's Tournament to enter, a young rival trying to grab Moe's heart, an older rival wanting that heart for his own as well, and misunderstandings with friends to fix.
All of it helps build a world, and a community, full of friendly, kind, funny and sweet people who only seem to want the best for each other.
In the current havoc of the world, that warm feeling you get from just knowing about them is wonderful.
The My Boyfriend in Orange art style is gorgeous, the characters are beautifully designed, the dialogue is natural and believable, the story is more relaxing than dramatic (which I loved), and the relationship between Moe and Kyosuke is such a lovely thing.
Moe too is a wonderfully outspoken, upfront and honest girl who, while being one of the most accident-prone people on the planet, also has one of the most down-to-earth hearts.
Unafraid to love someone or to put her feelings out there, she becomes an uncomfortable presence for Kyosuke, but one he has trouble getting out of his head.
Both characters are well written as Moe, while experiencing her first adult feelings of romantic love, is still a school girl and sometimes apt to behave like one, while Kyosuke is a young man who wants to do the right thing, but is still constantly finding his feelings for Moe getting in his way.
Meanwhile, the large cast of characters around them have their own thoughts and ideas about the relationship, while sometimes having to deal with problems of their own.
All told, mangaka Non Tamashima does a masterful job of creating an entire, believable world of living, breathing people who you quickly begin to identify with, and who grab your heart in all kinds of ways.
Especially Moe and Kyosuke though, who have ended up being two of my favorite manga characters in a long long time.
Pick up all 11 volumes of My Boyfriend in Orange in English at Kodansha Comics, and head off on the long journey to find out if Moe is able to get Kyosuke to fall in love with her (and admit it).
And, if you read the manga and love it as much as I do, there is a My Boyfriend in Orange live action film based on the books coming out in July in Japan.
Keep an eye out for it in your neck of the woods, as it looks incredibly cute!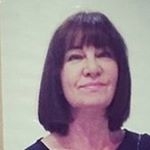 Latest posts by Michelle Topham
(see all)