Mystery Trackers: Winterpoint Tragedy Collector's Edition is the top downloaded casual game on Big Fish Games this week and, frankly, I'm not surprised. The Mystery Trackers series is always excellent anyway, but Winterpoint Tragedy is even better than what we have come to expect from Elephant Games. I played it this week and enjoyed it immensely.
From the storyline, which with its extra-terrestrial theme is much different than what Mystery Trackers fans will be used to, right up to the gadgets, the mini games, the achievements, and the collectibles, everything is done so well, it's no wonder fans of hidden object games rave about Elephant Games so much. They really are one of the top casual game development studios out there.
Mystery Trackers: Winterpoint Tragedy Collector's Edition storyline
In Mystery Trackers: Winterpoint Tragedy Collector's Edition the game begins with you and ELF parachuting into Alaska. You have received an SOS from one of the scientists working at the Winterpoint Station. The team has been up there alone for several months and has just discovered a new type of species. Called 'The Cold Stalkers', these creatures can hibernate under the ice for centuries, and yet have the ability to control the human mind. They can also morph into any form.
Since the discovery of these strange creatures, however, the station has been sabotaged by something, and it's now up to you and ELF to get there and figure out what. Save the station and the scientists trapped in it, or we could all be in jeopardy.
Mystery Trackers: Winterpoint Tragedy gameplay
As for the gameplay, it's linear, as always with these types of games.
The hidden object scenes in Mystery Trackers: Winterpoint Tragedy are excellent, as they are beautifully drawn (as always with Elephant Games), and so varied in execution. Some are the typical list hidden object games, while others require you to move an object aside to find the one you are looking for and then match it with another object. We also get a recurrence of the morphing objects, which I've always loved in past games.
The mini games is the only area I felt Mystery Trackers: Winterpoint Tragedy was a little weak on, as most of them were too easy. I did, however, enjoy the Rube Goldberg style puzzles, where you work on several puzzles. Again, they weren't too challenging, but I still had to think a little bit more than I did with the other games, which hardly required any thought at all to complete.
The game includes 24 achievements to complete, two different varieties of collectibles to find and four modes of gameplay — Elf, scientist, cold stalker, and detective — so you can play the game at any level suited to your style.
Mystery Trackers: Winterpoint Tragedy Collector's Edition
The Collector's Edition of Mystery Trackers: Winterpoint Tragedy also features a bonus chapter, eight wallpapers, six soundtracks, the aforementioned 24 achievements and collectibles, a constellation map that you fill up with the stars you find and then make specific star constellations with them, a secret room and a good strategy guide.
All in all, I loved Mystery Trackers: Winterpoint Tragedy so much, I played it straight through, up to and including the bonus chapter. If you enjoy a good hidden object game with beautifully drawn scenes, lovely cinematics, nice music, a riveting storyline, excellent voice acting, and a boatload of achievements and collectibles to get, I think you will too.
You can currently grab the Collector's Edition on Big Fish Games for only $8.99. That sale ends at midnight tonight, however, so if I was you I'd pick it up fast.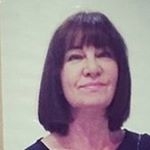 Latest posts by Michelle Topham
(see all)