Princess Isabella: The Rise Of An Heir Collector's Edition is a newly released game on Big Fish Games, as well as various other casual game sites. It's also the latest in a series of hidden object games from developer Gogii Games featuring Princess Isabella — one of fairy tales' smartest heroines — and is currently at number four on BFG's best seller list. But, is Princess Isabella: The Rise Of An Heir Collector's Edition worth buying, or are there other games you could spend your money on instead?
The Storyline in Princess Isabella: The Rise Of An Heir
If you enjoy a good fairy tale, chances are you'll really enjoy game number three in the Princess Isabella hidden object games series. In it, that darned witch is back again and this time she's kidnapped Isabella's mother and her fairy godmothers. But, no worries. Your fairy friend is there to help you and your dragon can be summoned with a quick blow on the Dragon's Flute.
Princess Isabella's magic wand is also armed and, er……..not-that-dangerous, but it's a great tool to use for summoning help. It breaks things quite nicely as well.
Game Features
Packed with game features, Princess Isabella: The Rise of an Heir Collector's Edition has three game modes, one of which is a 'Custom' mode so you can configure the game just the way you like it.
There are 16 hidden object scenes and close to 20 mini-games (that are fun but not that difficult to solve). There is also a decent strategy guide that's easy to access and a journal.
As for the Collector's Edition part of the game, that comes with an additional chapter with a completely new story, more mini-games, new HOG scenes, beautiful concept art and wallpapers, and a gallery of all the videos in the game. For what amounts to about an extra $7 above the price of the standard edition of the game, it's actually quite a good deal. And yes, if you're a collector of hidden object games, it could be a must-have.
So, Is Princess Isabella: The Rise of an Heir Collector's Edition Worth Buying?
I'd have to say yes — with a caveat.
That means, if you're looking for a game you can customize to make it a lot more difficult or one that has very challenging mini-puzzles or HOG scenes, this game isn't it.
What it is, though, is a thoroughly charming fairy tale HOG with stunning artwork, lovely and quite emotional music and an interesting storyline. It's challenging enough to make you think for a few seconds, but not tearing-out-your-hair-stupidly-difficult.
Besides, I'm sometimes just up for a relaxing game and I definitely found this to be so. In fact, it's a great way to spend a long Sunday afternoon when the kids are over at a friend's house and the hubby is off golfing.
Plus, if you've already played the first games in the Princess Isabella casual game series, you'll probably want to add this one to your game library. Go for it.
You can buy Princess Isabella: The Rise of an Heir Collector's Edition at Big Fish Games.
With it already at the number four spot, it looks like a lot of people have already gotten there before you. That's the beauty of digital downloads, though, isn't it? There's always as many in stock as people want to buy and that's why I love them so much.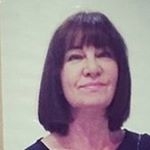 Latest posts by Michelle Topham
(see all)